KCA Firm
Georgia, United States
(on-site)
Description
Opportunity to mentor and advance the professional goals of the students
No pressure on clinical productivity, instead focus on being a teacher and developing students
The Campus Associate Dean for Student Affairs is responsible for the overall leadership, management, and oversight of all University student affairs, including career and academic advising, student interest groups, and para-curricular activities. The role supports bolstering the recruitment and matriculation of highly sought-after diverse applicants and contributes to students' retention and graduation from medical school.
The Dean of Student of Affairs will have responsibilities for Student Advising, support, wellness, and recruitment, as well as assist with planning for student-related events, match days, M1 orientation, White Coat, and Hooding Ceremonies.
The Associate Dean of Student Affairs is expected to devote particular attention to the experiences of all students both inside the classroom and extracurricular, including academic advising and serving as a student advocate and resource.
Excellent work environment and culture.
Work collaboratively with the Campus Associate Dean for Curriculum, Chair of Basic Sciences, and other leadership at the University
Looking for a strong, focused, and strategic leader to provide mentorship and oversee the entire office of student affairs, which includes 230 students this coming fall and 240 the next. The Associate Dean for Student Affairs needs administrative experience in academic medicine and experience with student affairs.
Ability to work collaboratively with various levels of stakeholders (administrators, faculty, researchers, staff, and students)
We are considering candidates that are either established leaders as well as rising stars (see minimum requirements)
Live in a thriving University Town with over 225,000 students:
One of the nation's quintessential college towns, with a lively, restored Victorian-era downtown bustling with shops, dining, and nightlife
Excellent school systems (including Montessori, Charter, and college prep schools)
All types of family-friendly events, including recreational parks, youth leagues, plays, concerts, affordable country clubs, & major sporting events
Very low cost of living combined with big city amenities, including a significant contemporary art culture, boutique shops on every corner, and access to one of the busiest airports in the world
What have I done to ensure the viability of this position?
Conducted an onsite profile, meeting with the University's administration, the Dean of the Medical School, the Chair of the search committee, senior leadership, faculty, and staff

Provided consultation on the position, financial package, and recruitment process

I have had the pleasure of helping over 550 physicians and executives find their dream jobs, and I look forward to helping you find yours!
Qualifications: MD, PhD, or EdD with a min of 5 years in academic medicine with Student Affairs experience working with medical students. Credentials as an assistant/associate dean, course director, residency director, clerkship director, or academic advisor/mentor for medical students with NRMP, ERAS, MSPE, and LCME accreditation knowledge. Call Today for additional information and consideration; Don't miss out; Apply Today!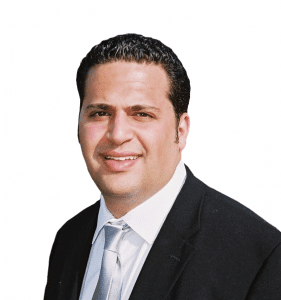 Job Information
Job ID: 69396154
Workplace Type: On-Site
Location:
Georgia, United States
Company Name For Job: KCA Firm
Position Title: Campus Associate Dean of Student Affairs | Georgia | Job # 1215-DSA
Job Type: Full-Time
KCA is a nationwide consulting and recruiting firm with over 50 years of combined experience specializing in the healthcare industry and driven by a highly knowledgeable and skilled recruiting team. KCA excels in providing personalized consulting services to Hospitals, Groups/Practices, Academic Institutions, and Community Health Centers in order to 1) identify medical recruitment needs and 2) develop effective recruiting strategies within their unique environments. KCA is focused on building relationships with clients a...
Chair of Clinical Sciences | Georgia | Job #...
KCA Firm
GA, United States
(on-site)
Director, Intercultural Student Engagement
Rhode Island School of Design
Providence, RI, United States
(hybrid)
Program Associate, Office of Diversity, Equity,...
The George Washington...
Foggy Bottom, DC, United States
(hybrid)
Director of Diversity Initiatives and Programs and...
Oregon State University
Corvallis, OR, United States
(hybrid)